December 17, 2021
The Cheshire East Youth Council recently hosted its second annual mental health conference titled "Taboo" to discuss how best to support children and youth in the borough.
The youth council named the conference "Taboo" to highlight the stigma associated with poor mental health, which can often make the problem more difficult for young people to manage.
The virtual event brought together nearly 140 delegates including around 80 children and youth from 16 schools and frontline professionals from counseling, health and community organizations. On this day, the young people took the opportunity to discuss the mental health issues that affect them and the ways in which professionals can best support them.
During the event, workshops were held on topics such as managing exam stress, learning disabilities and mental health, and wellness for education as communities recover from the Covid pandemic.
The Cheshire East Council, Youth Council and partners have worked together to develop services that support the priority of happiness and mental health since the establishment of the Cheshire East Children's Trust in 2015.
Listening to and putting into practice what children, young people and their families say is a key part of their projects.
Ruben Barrow, Member of the Cheshire East Youth Parliament, said: "The Cheshire East Youth Council has decided that we need to do something about mental health because it is a very big problem for young people. Our Taboo conference was an opportunity to challenge decision makers, learn how to help yourself and who to turn to if you need support.
"The feedback was very positive, many participants said they were better informed about mental health and where to go if they needed help. "
Jasmine Ward, Member of the Cheshire East Youth Parliament, said: "Our second annual mental health conference was again a real success. The event was about listening to the experiences of young people and working with schools and services to provide help and support, including how to cope with stress and concerns.
Co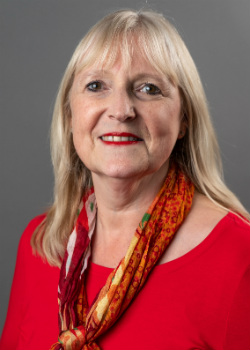 Uncillor Kathryn Flavell, Senior Fellow for Children and Families at Cheshire East Council, said: "We continue to work with children and youth and our partners to improve social, emotional, mental health and wellness services. in the district.
"We know that the disruption in education and the Covid pandemic have had a lasting impact on some children and youth. During the event, we heard how they often feel frustrated, angry, scared, anxious and lonely.
"I want to reassure them that there is help and support there. I urge anyone who is not doing well – take the first step and talk to someone today, we are in the same boat and a lot of young people are feeling the same way you are.
To seek mental health support, children, youth and their families can find help at the council's online mental health information point: www.cheshireeast.gov.uk/mentalhealthinfopoint